Castello di Farnetella
SINALUNGA – SIENA – TOSCANA
Castello di Farnetella is an estate of 432 hectares, of which 56 are planted to vineyard, located in the province of Siena.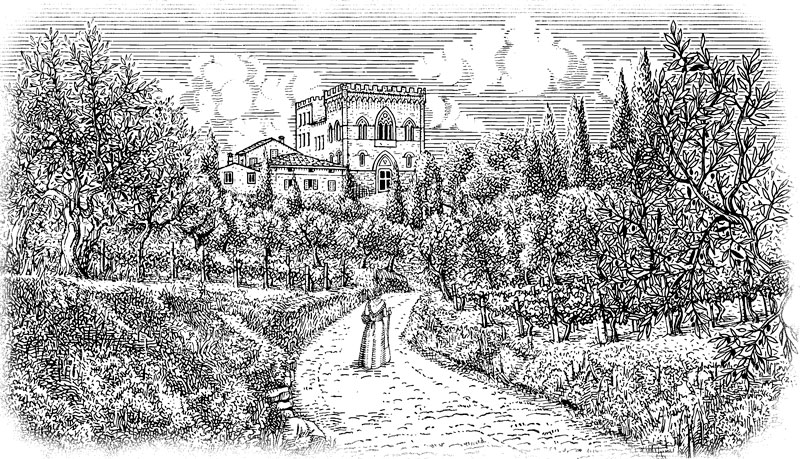 History
Going back to its very beginnings in the 5th and 6th centuries AD, Farnetella was located in an elevated location, known as Castelvecchio, above the current village, where an ancient castle also rose.
Terroir
Castello di Farnetella lies in a very distinctive climate niche, southeast of the Chianti Classico zone and north of Montalcino, bordering on the growing area for Vino Nobile di Montepulciano.
The Castle
The Castle is part of the estate property, with the hamlet of Farnetella extending to its walls. The castle has been destroyed many times and just as often been rebuilt over the centuries during the clashes between Florence and Siena.
Sangiovese is the iconic variety of the local growing area.
The commitment of the winery to further develop the qualities and the winemaking potential of this terroir has made possible, though the utilisation of grafting-over and clonal selection, a re-planting programme with the most-widely planted international varieties, such as Cabernet Sauvignon, Merlot, Syrah, Pinot Noir, Sauvignon Blanc, and Chardonnay, grapes that have found in the Farnetella terroir their ideal growing conditions.
Chianti Colli Senesi Riserva
Telephone
+39 0577 355117
Fill out the form to send a message